World Tree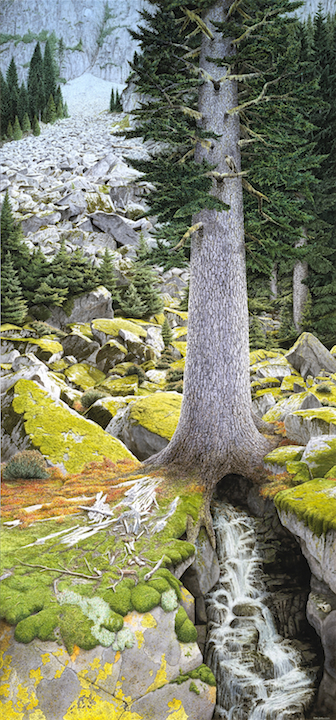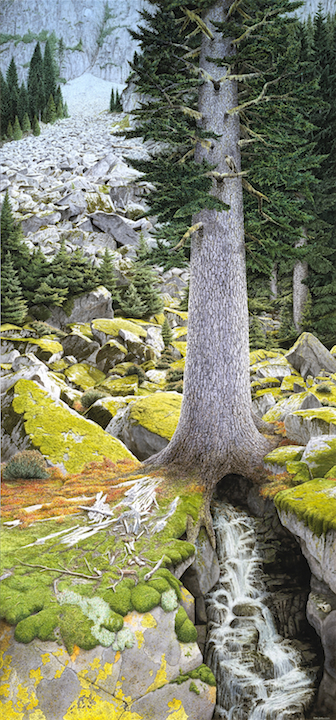 World Tree
This watercolor painting depicts the World Tree, rising majestically in a mountain landscape. The tree represents the process of life, growing ever so slowly into maturity.
From the smallest lichens on the rocks to the tallest trees life wants to rise up, defy gravity. The water that breaks the rock down into soil streams down.
The yin/yang, up/ down energy of these interconnected processes is reflected in the composition of the painting.
Limited Edition Archival Print on Hahnemühle Torchon Fine Art paper, 285gsm, natural white unbleached
Signed by the artist.
Image Size: 14″ x 30″ on 18" x 36" paper
Framed Size: 22" x 37" x 1.5" - light tan mat, .75" rosewoodframe
Greeting Cards: 8" x 6"