Earth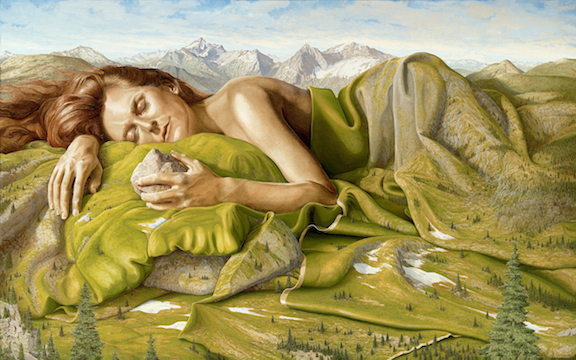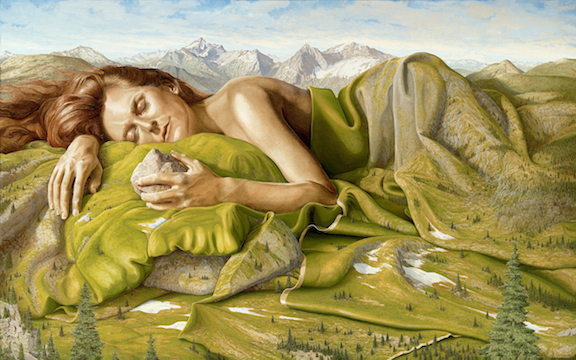 Earth
One of the paintings in the Elements Series, this piece depicts Mother Earth who is sleeping beneath us, dreaming our dream, continuously giving rise to life. Her soul is in touch with the core of the planet, the building blocks of physical existence, whose fractal nature is expressed in the shape of the rock in her hand and the mountains behind her; mountains whose forms in geological time are fluid as blankets.
Limited Edition of 24 signed and numbered prints, beautifully reproduced in rich color on premium quality, acid-free, Crystalline Satin Canvas, 440gr. 21mil.
Image Size: 18" x 28"
Framed Size: 19" x 29" - .75" rosewood frame
Greeting Card: 8" x 6"